About Us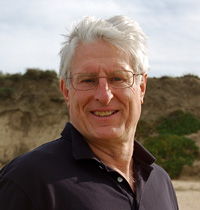 Our Commitment
Hello, I'm Greg Donovan, Monterey Motor's owner. Repeat customers and referrals constitute 87 % of our business. This 26th year is our best ever in the areas of crew, training, equipment and customer growth.
Thanks to our customers for your trust, business and referrals. You can count on us to keep your vehicles in shape for many more safe and economical miles.
Please call if you have any questions or for an appointment. Regards,
~Greg Donovan
We service and repair the following makes:
Our shop uses web technologies by AutoVitals in conjunction with ALLDATA.
We are able to personalize your service interval based on how you drive and post authorized reviews from our customers for your benefit. Please explore below a growing selection of auto repair and collision shops, which follow our lead.
Bernie Lanoue, Technician
Bill Prowse, Master Technician
Joe Donovan, Service Advisor
Powered by: AutoVitals